Welcome to the official website of Pablo Liebhaber, a professional drummer, percussionist, teacher, performer and composer from Germany.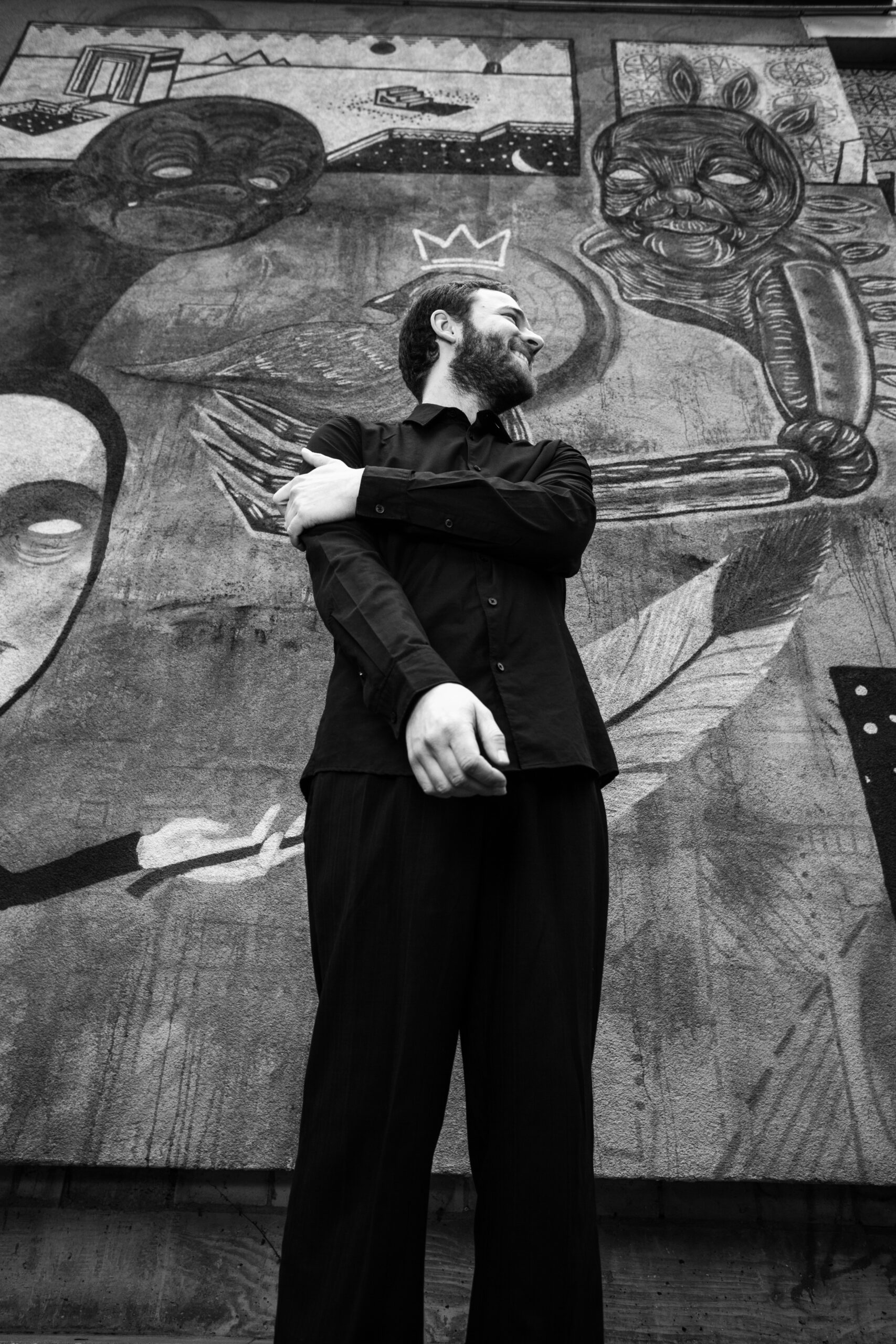 Born 1992 in Aalen, Germany, Pablo has cultivated a diverse skill set and a passion for music that spans various genres and artistic collaborations.
Pablo embarked on his musical journey at an early age, receiving instrumental instruction and participating in ensembles at the Youth Music School in Vaihingen (Enz) from 1999 to 2009. During this time, he honed his skills in drums, classical percussion, ensemble playing, solo performances, big band, and piano.
Building on his musical foundation, Pablo pursued a Bachelor of Music degree in Jazz Drums with a minor in Jazz Piano at the University of Music in Würzburg from 2011 to 2015, where he studied with Bill Elgart and Bastian Jütte. Later, he furthered his education at the Folkwang University of the Arts in Essen, earning a Master of Music degree as an improvising artist specializing in jazz drums from 2016 to 2019.
Since 2011, Pablo has established himself as a versatile freelance drummer and percussionist, collaborating with numerous ensembles across a wide range of musical styles. His repertoire includes Jazz, Modern Creative, Improvised Music, South American and African Music, Funk, Soul, Rock, and Pop. Notable projects he has been involved in include Luong/Neubauer/Liebhaber, Patchlight, Entrop, Flextett, Philharmoe & Strings, Los Pioneros Latinos, Good God Organ Trio, and many more.
Driven by his commitment to continuous growth, Pablo has enriched his musical knowledge through masterclasses and workshops with esteemed artists such as John Riley, Gerald Cleaver, Bob Moses, Gerry Hemingway, Joe Lovano, Billy Drummond, Eric Schäfer, Leon Parker, Michael Wollny, Jerry Bergonzi, Jojo Mayer, Claus Heßler, and more. Additionally, he has explored the Alexander Technique under the guidance of Prof. Nadia Kevan since 2017.
Pablo's artistic pursuits extend beyond music performance. Since 2016, he has engaged in interdisciplinary work and instant-composition performances, exploring the intersection of contemporary dance and improvised instrumental music. He has collaborated with various disciplines such as contemporary dance, physical theater, video art, and spoken word, creating unique and captivating artistic experiences.
Complementing his performance career, Pablo has been a dedicated teacher of drums and percussion since 2011. He offers private lessons to individuals and groups, sharing his expertise with aspiring musicians. Additionally, he has conducted composition workshops for children and teenagers in a theater context. His teaching experience includes both working with private music institutions and also private / individual lessons.